It can be difficult to introduce a 3D printing program to your classroom or workplace. Whether you are looking to purchase a 3D printer, need training and support, or are in search of consultation and 3D printing education, we can help every step of the way.
Why Fargo 3D Printing?
We're not the only players in the game, but we believe that we are one of the best.
TURNKEY
3D PRINTING
Need training? We can do that. Need filament? We've got that. Need setup and on-going support? We can do that, too.
UNBIASED PRINTER RECOMMENDATIONS
Because we are not re-sellers, you won't experience a high-pressure sales environment. We will guide you to the right 3D printer, regardless of brand.
EASY ONLINE
ORDERING
Order supplies online, even if you are a tax-exempt organization. Create an account to save your order history. We also accept POs.
Education
Fargo 3D Printing has been working with schools since the beginning. We understand how to deliver solutions that fit your curriculum.
Work with Fargo 3D Printing to enjoy tax-exempt online ordering and use of purchase orders. Fill out the contact form and describe your institution's 3D printing needs.
SPOTLIGHT:
College for Kids & Teens
One of the great pleasures of this work is the opportunity to interact with students. We're not so far removed from being students ourselves and are passionate about the way 3D printing education is changing the classroom. Pictured is John leading a course during MSUM's annual College for Kids & Teens.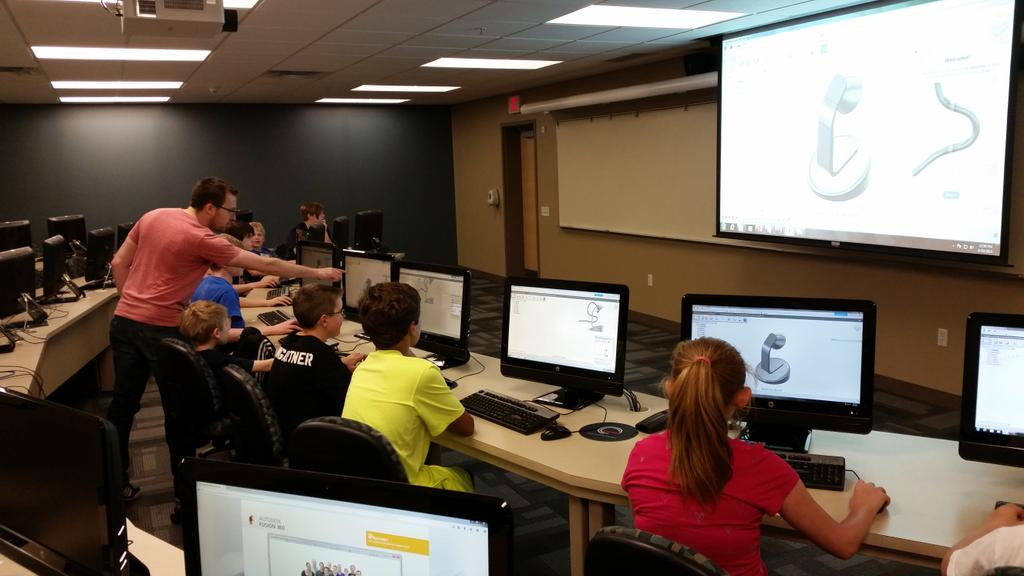 Fargo 3D Printing is the official Cooperative Purchasing Connection vendor for 3D printing products in Minnesota, North Dakota, and South Dakota.

Business
If you are spearheading a 3D printing program in your workplace, or are in need of 3D printing services, contact us today to get started.
SPOTLIGHT:
MudRX
You don't need to own a 3D printer for your company to receive the benefits of one. Read about how Fargo 3D Printing helped MudRX use 3D printing to bring their product to market.