When MakerBot invited us to visit their Brooklyn, New York Headquarters this week, we jumped at the chance.
We got to work with the new MakerBot Replicator 5th Gen, see the MakerBot Replicator Mini, and finally put a face to many of the great folks we've communicated with at MakerBot.
Our flight left Fargo at 7:30 in the morning, which meant we had to be to the airport at 6. I'm not a morning person, and I think this picture of me sitting in the airport conveys that message loud and clear.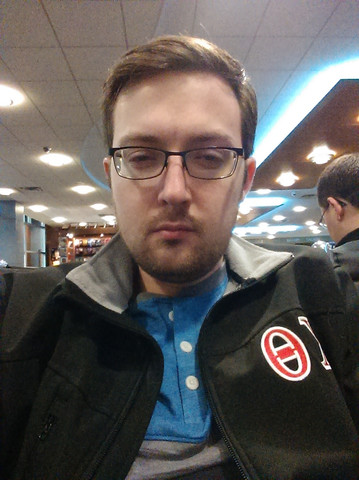 The weather in Fargo was anything but sunny, so it was refreshing to be treated with this view once we hit cruising altitude.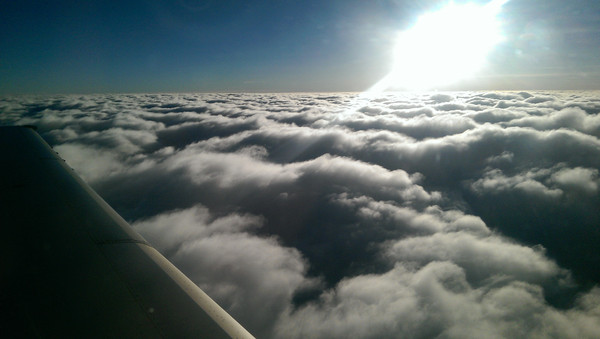 We arrived at our hotel in Brooklyn, played a quick game a peek-a-boo (hi Jake!) and then spent some time exploring downtown Brooklyn.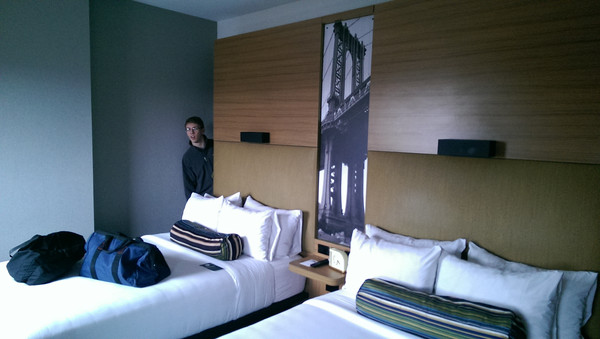 After a good night's sleep we paid our visit to MakerBot, located just 3 blocks away from our hotel. Can you tell we were a bit excited? We were the first ones there, they hadn't even unlocked the doors yet!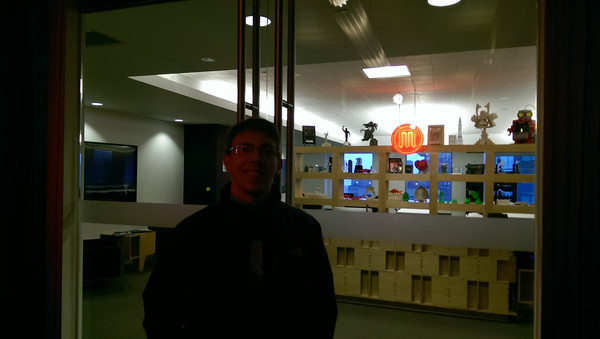 This is a quick look at the lounge area of the MakerBot offices. They were pretty secretive (understandably so) so we don't have a ton of behind-the-scene shots, but this gives a taste of what it's like to work there every day.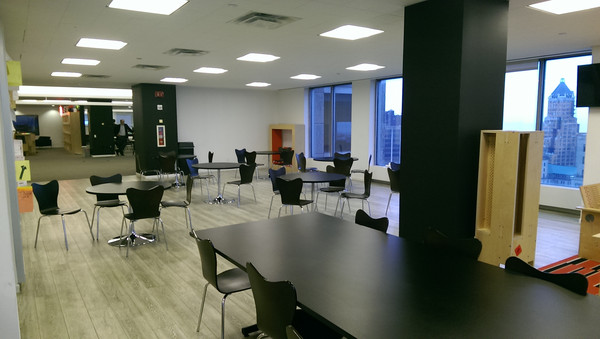 The hands-on-training was very informative and we had the opportunity to talk to and learn from other MakerBot resellers about what they've been finding out about their customers.
We had some hands-on time with the new 5th Gen MakerBot Replicator and even got to see the MakerBot Replicator Mini. The 5th Gen has some cool features like a built-in camera and assisted leveling. The leveling take a little more time to do automatically, but no longer do you need to slide a piece of paper under the nozzle to see if the height is set correctly. It does that on its own.
It takes measurement by pressing the nozzle onto the build plate (the nozzle acts as a plunger) in two places. Then to level the bed, it moves the nozzle to another location on the bed. If the bed isn't level, it will tell you on screen which direction to twist the knob under the bed (there are two). Once it's in the right place, a light on the extruder will come on. Very very useful for setting the bed correctly every time.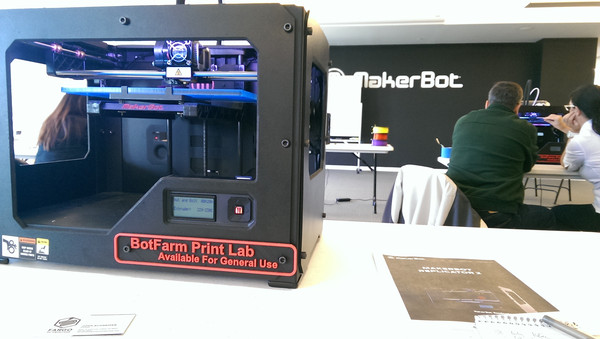 We were also able to check out MakerBot's BotFarm (no pictures, sorry!) which is essentially a room with over 100 printers cranking away on various projects.
The next day Jake and I went to MakerBot's retail store in Manhattan. Again, we're a bit excited, can you tell?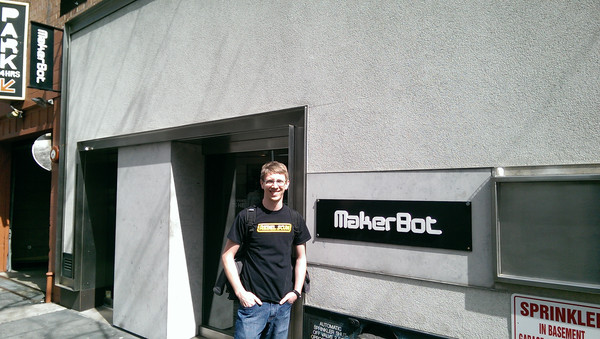 On the inside were multiple Replicator 2, 2X, and 5th Gen printers working away on their prints. Customers were coming in non-stop, purchasing filament, getting custom prints made, and just coming in to satisfy their curiosity. There was a camera crew there doing a story on the 3D scanner that was set up. We were told that camera crews are a frequent occurrence as the public is very interested in 3D printing.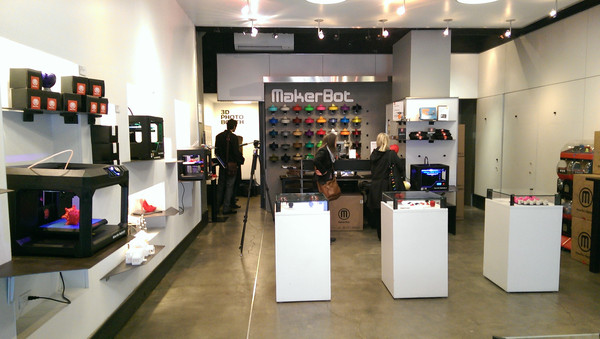 We stuck around the MakerBot Store for an hour or two, then ran about the city doing some of the normal touristy things. Later that night, we headed to La Guardia airport and caught this great photo of an evening skyline.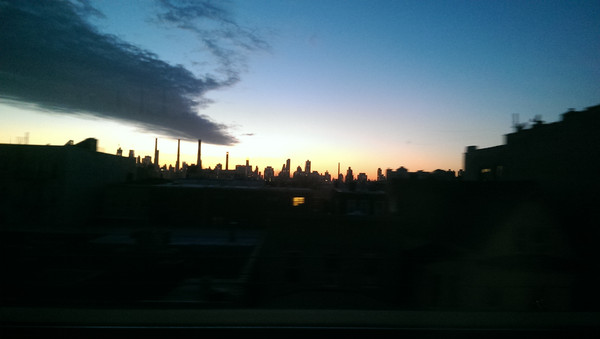 It was a great trip, and we can't wait to go back and visit MakerBot again!