On the first day of the conference (February 18th) we got to hear from some very interesting speakers that included a LEGO System A/S known as Allan Rasmussen. During his speech he talked about how they are looking into PLA as a green alternative to ABS (their current LEGO bricks material). While having lunch with Allan later that day I asked him how he felt about 3D printing and it's interaction with LEGO. He summarized it by saying that LEGO views 3D printing as a threat; however, there are specific areas that it could be used to create very specialized accessories to compliment LEGO bricks. One example that was mentioned was 3D scanning your face and printing it out for a LEGO mini-figure.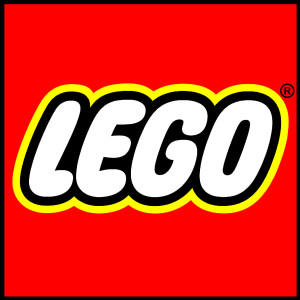 For the rest of the first day there were seminars that ranged from "Recycling PLA through Reactive Extrusion" to "Metabolix Launches PHA Modifiers for PLA in 2014". Most of these seminars didn't pertain specifically to 3D printing but it was interesting to see how PLA is used in other applications. The last seminar of the day was: "Innovations Enabled by 3D Printing" presented by a material scientist from Stratasys. He explained what 3D printing is and how it's been used in the recent years. After the program I got a chance to speak with him and talk about some education based ideas Fargo 3D Printing has and what the future of 3D printing will look like.
To conclude the events of the first day I had a chance to speak with MakerBot's lead polymer professional about MakerBot's in general and their filament. I learned a little bit more about their specifications for filament and their strict requirements that have to be met to provide reliable filament. Towards the end of the evening I had the chance to speak with some filament manufacturers and learn more about the process and if it's possible to add additives to achieve different PLA types.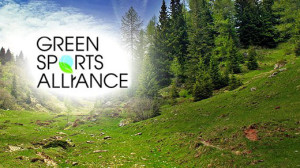 On the second day the first speaker was from The Green Sports Alliance which is in heading the "greenness" of sports stadiums and venues. What I learned here was that PLA is a huge part of this market as it allows for easier recycling and composting. I also learned that one of the reasons they don't want you to bring outside drinks, candy bars, food, etc. is because they are trying to control the type of material that is in the food and drink containers. That way they can have a better idea of what they will be throwing away.
Throughout the afternoon I attended some injection molding seminars and food service ware seminars. Not much was learned for 3D printing, but it was interesting to see where PLA comes into play with those other industries.
To conclude the final day of the conference I got to listen to some speakers that represented US policies, rise of bio-plastics in Europe, and the CEO of Natureworks. There was some very interesting pieces that was spoken about during the CEO's presentation: new plant construction, ABS vs. PLA, and other sources of where PLA can come from.
All-in-all, this conference has opened my eyes as to where PLA is applied and how it's made. Going back to my prior blog post, we exceeded our 1st goal of learning more about PLA; created connections with our 2nd goal; and got the ball rolling for some new material for our 3rd goal. So for this coming year it is not a matter of how are we going to apply this knowledge, it's just a matter of how soon can we apply this knowledge and help the 3D printing community benefit.
– Jake