Today MakerBot released the Smart Extruder+, the upgraded version of its predecessor. And you know we love upgrades.
The new improvements center on both the component systems and the sensor systems. MakerBot cites better internal hardware for less clogging and a longer life of the product.
Smart Extruder+ Is Better 3D Printing
Through reliability, performance, and longevity, "better" is the goal of the new Smart Extruder+. "The extruder is the most critical part of a 3D printer and it is a part that wears out after a certain period of time and needs to be replaced," says MakerBot CEO, Jonathon Jaglom.
The Smart Extruder+ has been rigourously tested and is proven to work reliably for over 700 hours before needing to be replaced. It has a warranty of 6 months vs 3 months for the original Smart Extruder. One of the key features that significantly reduce jamming is extending the PTFE liner all the way up to the filament drive gear. The gap on the original Smart Extruder was the cause of 90% of the jams that we at Fargo 3D Printing experienced.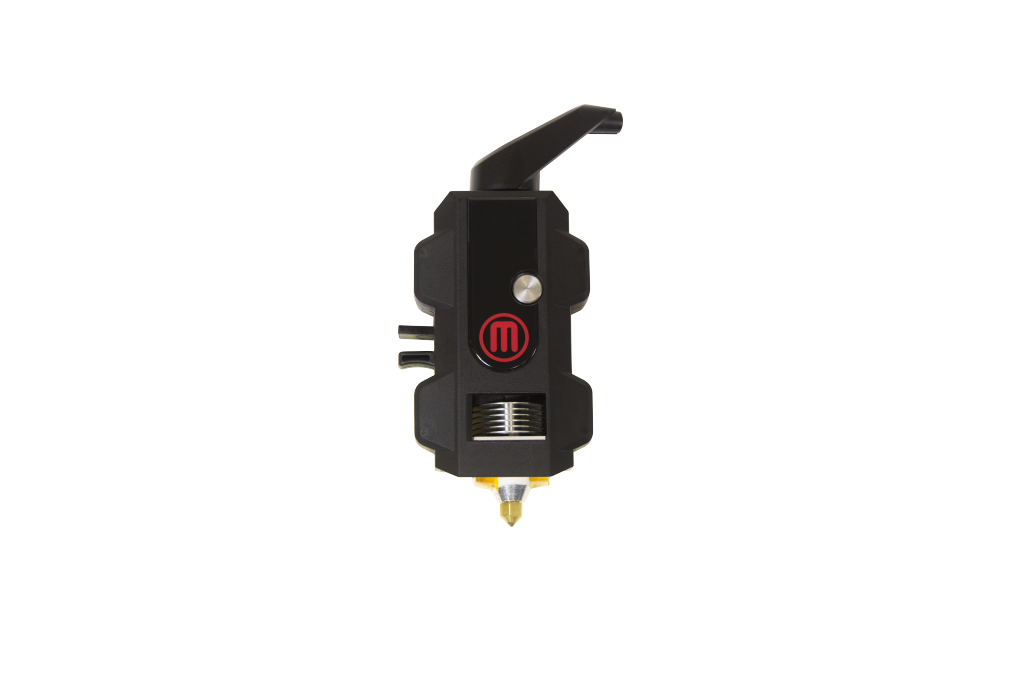 The enhanced sensor system includes:
An enhanced thermal management system
A filament detection sensor, which pauses a print when filament is absent
Jam detection to pause the printer, allowing for print recovery
Z-homing and leveling sensors to enable accurate and reliable build plate leveling
What this especially means is that the Smart Extruder+ ties into the MakerBot Ecosystem, so you can know the status of your printer wherever you are.
We were able to test the Smart Extruder+ ourselves, and we noticed the improvement.
More Info:
Use with MakerBot Desktop 3.9 and above and MakerBot Firmware 1.9 and above.
There are two versions: one for the MakerBot Z18 and one for the MakerBot Mini and Desktop 3D printers.
Pricing starts at $199, but current owners of a MakerBot Fifth Gen printer can get it for the special price of $99 through 2/29/2016 This is also available for new customers with the purchase of a Fifth Gen printer.
Smart Extruder+ will begin shipping at the end of January. Preorder now!