We're excited to announce that we now carry 3D Systems Cube® 3 and CubePro™ desktop 3D printers!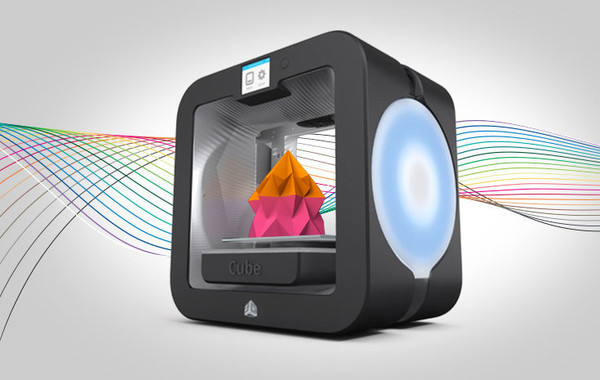 CUBE 3
The Cube 3 is a great entry-level 3D printer. It only costs $999 and is able to print in two different colors or two materials at the same time. You can also enjoy the freedom of mobile printing direct from the Cubify app for iOS, Android, and Windows.
Make time by saving time with quick set up, an intuitive color touchscreen UI for wireless and on the go printing that is 2X faster than other printers.
The filament cartridges load instantly, even faster than changing ink cartridges on an ink printer!
The Cube 3 is fun for everyone: certified-safe home printing invites children to explore their creativity at home, the library, or the classroom. The Cube meets IEC Home Printer Certification 60953 (TUV).
Learn more about the new Cube 3 3D printer.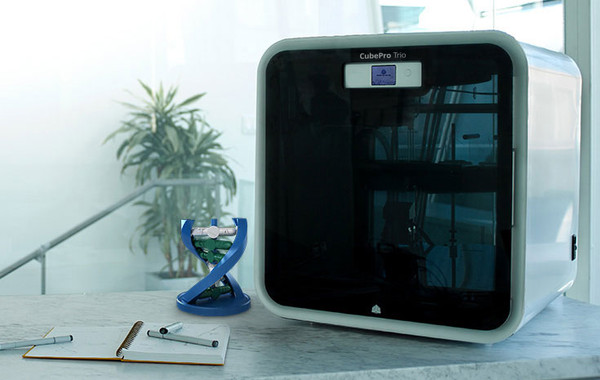 CUBEPRO
Make big, precise, professional prints with the CubePro. This printer features the largest-in-class build platform with ultra-high resolution. With prints 2.5 times larger than any other desktop prosumer and hobbyist printer (10.8" x 10.45" x 9.5" or 275 mm x 265 mm x 240 mm) with ultra high-resolution settings of 70-micron thin print layers, professional quality printing has never been so large or easy.
The CubePro 3D printer can be configured with one, two, or three-jet heads for printing in up to 3 different colors or materials. The CubePro will support a new material for production: nylon, along with strong ABS and compostable PLA plastic. Nylon is exceptionally durable for high heat resistance, high strength to weight ratio, or parts requiring secondary operations like painting, machining, or adhesive bonding.
Learn more about the CubePro 3D printer.